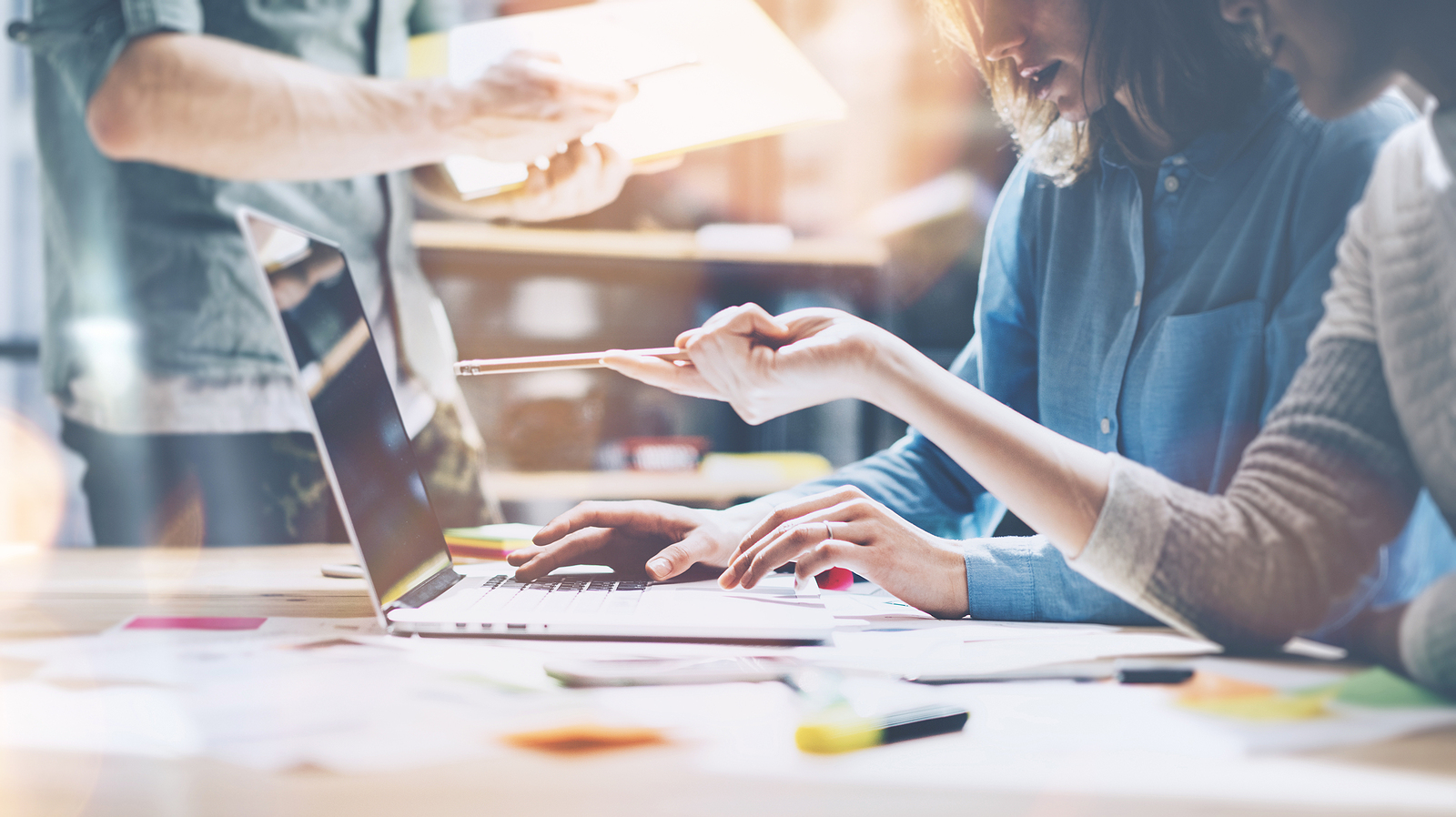 How to Start a Franchise Restaurant
Are you looking for the perfect recipe on how to start a franchise restaurant for an entrepreneurial investment with promising potential returns? Scroll no further because we have all the ingredients to start a franchise restaurant here.
Imagine the sizzling aroma of delectable food, the bustling energy of satisfied customers, and the knowledge that you are responsible for everything. It's enough to make any entrepreneur's taste buds tingle with anticipation.
So, how do you get started? Your first step is to read on and discover the essential insights on how to start a franchise restaurant.
How Much Money Do You Need to Open a Franchise Restaurant?
While this is a common question, there are initial ingredients to consider in our recipe for how to start a franchise restaurant before getting to the dollar figures.
The first ingredient is what type of restaurant you're opening. A Quick-Service Restaurant (QSR) franchise like a Nation's Giant Hamburger requires a different approach than a Fast-Casual restaurant franchise such as a Café Mexicali. These differ from a full-service restaurant like Perkins® or a coffee franchise like Just Love Coffee Cafe.
Each of these restaurant types will also have a different approach to starting a franchise restaurant because they each require a different type of build-out.
You'll need to approach your location based on the target market, which can differ slightly depending on the restaurant type.
Once your site is secured, your kitchen equipment and dining setup must be planned during build-out.
Your restaurant's concept can also determine the type and depth of your menu, which informs your inventory and supply chain levels.
These decisions will factor into how much capital will be required to open your franchise restaurant.
According to Business Insider, opening a fast-food franchise restaurant, depending on the brand, can cost you anywhere between $36,500 and $3.7 million, with an average ongoing royalty fee between 4% and 6%.
For a fast-casual restaurant franchise, the numbers are similar. For example, the investment range is between $942,000 and $1.6 million to open a Panera Bread franchise.
If you're interested in going the full-service restaurant route, you can expect numbers in the higher range of that average, mainly because the layout and equipment requirements are larger. One of the most popular full-service franchise restaurants, Texas Roadhouse, takes an investment range of $1.6 million to $3 million to open.
The best way to understand how to start a franchise restaurant and its associated costs is to compile your one-time costs, such as security deposits, licensing fees, building improvements, equipment purchases, furniture, and signage.
Next, consider your recurring costs:
Lease/mortgage.
Utilities.
Labor.
Food and beverage.
Insurance.
Advertising and marketing.
Miscellaneous.
These will be your ongoing monthly expenses. Knowing these two amounts will help you understand what comes next with developing your restaurant franchise concept.
What Do You Need to Start a Restaurant Franchise?
Your next steps for how to start a franchise restaurant involve the creation of the franchise model. Is your idea something that can be replicated? Can your restaurant idea be recreated time and again? But let's first start with the basics.
Develop a Business Plan
The business plan is the roadmap to the kind of restaurant you'll open—QSR, fast-casual, or full-service—and what kind of customers you'll serve. Is it a sports bar with an attached beer garden? Is it upscale with a string quartet? Are you serving the best Mexican concept food Americans will crave?
It's all in your business plan, how you'll serve the food, your target market, your projected sales based on demographics and intended location, and all the data you can gather for your restaurant plan. This will help you secure financing.
Financing can come from multiple places: grants, the Small Business Administration, veterans programs if you're a qualified veteran, banking institutions, and private investors. There are even entrepreneurs who've crowdfunded their restaurants.
Create Your Menu
If you haven't done this step in your business plan, do it now. Knowing what type of food and how much of it you plan to serve will help you figure out how much kitchen you need—knowing that you can move on to the next step, how to start a franchise restaurant.
Select Your Location
Once you find your restaurant's new site for starting a franchise restaurant, you can begin the fun part: learning how to start a franchise restaurant and physically bringing your dream to life. Your location can attract your target market, so consider it carefully. Its ambiance also matters, especially in the context of how to start a franchise restaurant. The closer it appears to the look you're going for at the outset of starting a franchise restaurant, the less you must do during the build-out phase. Also, the decision between leasing vs. buying affects your profitability when starting a franchise restaurant, so do the numbers carefully.
Build-Out
Hopefully, you secured the location of your dreams, and choosing your decor, equipment, furnishings, and signage is not extensive. Securing equipment for your kitchen and setting up your dining area can also be entertaining. This is where it begins coming to life and is the best part of how to start a franchise restaurant.
Secure Permits and Insurance
Running a franchise restaurant business requires business licenses. If you're selling food and/or alcohol, you must have the proper licensing to operate legally. You may also need permitting for the build-out phase if any construction is necessary. Each municipality is unique, so make sure you're covered. If you're wondering how to start a franchise restaurant, it's important to follow the specific guidelines and procedures outlined by the franchisor to ensure a successful launch.
Build Vendor Relationships
Knowing your products inside and out can help you secure the right vendors for the perfect ingredients. This can make all the difference with your food, especially if you want the freshest you can buy. Local produce is not only sustainable but also tastes the best. Building relationships with vendors who can provide what you're looking for in quantity and frequency can make or break your restaurant!
Hire Qualified Staff
Workers who fulfill your customer service philosophy to the best of their ability can craft your restaurant's reputation into precisely what you hope it will be. Highly trained and happy employees are the front-line workers equally crucial as delectable menus for impressing customers. This may be one of the essential ingredients in our how-to start a franchise restaurant recipe.
Is Franchising a Restaurant Profitable?
The answer here is yes, or there wouldn't be so many restaurants in business, nor would so many people be seeking information on how to start a franchise restaurant.
However, many factors play a role in any restaurant's profitability, including:
Location.
Management.
Food costs.
Marketing strategy.
What are the most profitable types of restaurants? That, too, depends on the perspective.
For example, high-end restaurants are profitable because menu prices at fine dining establishments have larger markups and a large selection of alcohol, which in and of itself has a high markup value.
On the flip side, QSR and fast-casual restaurants have a relaxed atmosphere that attracts a large customer base. Despite their lower-cost menus, casual eateries have moderate profit margins thanks to the number of people served.
How to Start a Franchise Restaurant the Café Mexicali Way
Another option for starting a franchise restaurant is to contact Café Mexicali and learn how to start a franchise restaurant, because we've created a franchise restaurant concept that's been a hit with our customers from the beginning. We've created fresh hankering food that doesn't even need freezers in our kitchens!
This helps our franchise owners keep costs down with build-out and ongoing expenses with lower utilities. We also have some of the best food for the price, and our customers love experiencing our menu their way as we build their orders in front of them.
With over 65 years of combined experience in the restaurant business, our founders have created a concept that's impossible to ignore, and we know how to start a franchise restaurant that gets attention. We're looking for passionate, qualified franchisees to join us as we expand our brand. Could you be the next Café Mexicali franchise owner?
Sorry, the comment form is closed at this time.