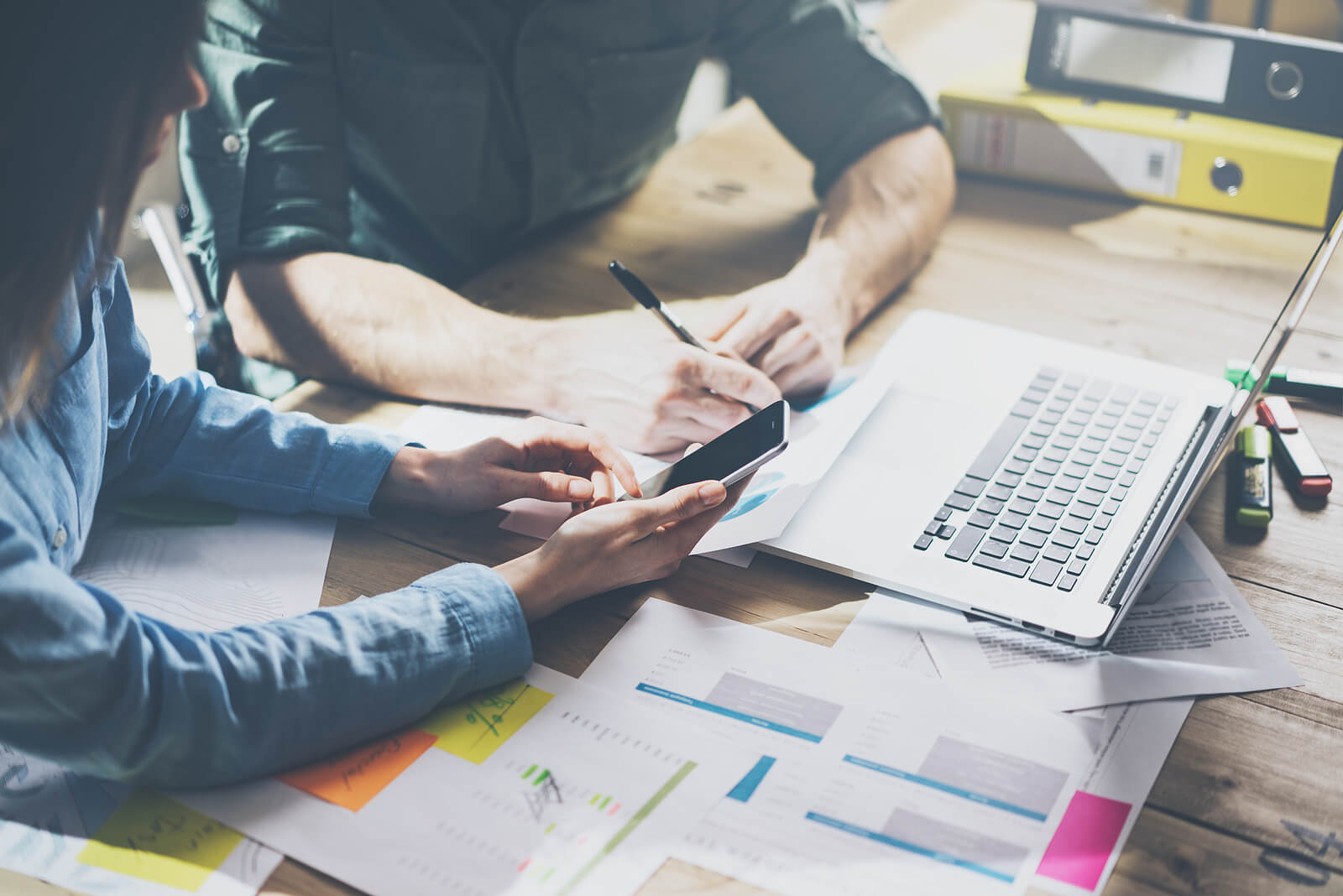 Are Franchises Profitable? 3 Reasons to Consider Opening a Franchise
For many people, living the dream means opening their own business, being the boss, and making the decisions. Being the business owner carries layers of success: they're in control of their schedule, their finances, and their future. One way to do this is to open a franchise. But are franchises profitable? Let's take a look!
Are Franchises Profitable? Reason #1 to Consider Opening a Franchise
Companies with a franchise model, the majority of the time, have become franchises after a period of years in business. Their business model is a good one, one that makes business sense, brings a steady stream of revenue, and has, quite likely, made a reasonable level of profit.
This is reason #1 to consider a franchise. Franchise brands are tried and tested business models. They typically have a history of turning a profit, and there's reasonable demand by their target audience to believe that expansion into new locations will continue to grow the brand.
Therefore, this answers the question: are franchises profitable? If an individual franchise wasn't profitable, it wouldn't be around very long.
Quite often, franchises frequently have well-developed name recognition, so it doesn't take much, even for new franchisees, to understand that new franchise locations have the potential to bring in revenue.
In addition to the name recognition and track record of profitability, franchising brings with it a streamlined pre-opening process that saves entrepreneurs investment capital in the beginning of their business venture. Opening any new business can be fraught with pain points. A franchise can minimize these bumps in the road and create a smooth pre-opening process that saves the franchisee money.
Are franchises a good investment? Of course, it depends on the specific franchise and if it matches the entrepreneur's business sense and personal ethos, but the general consensus is that yes, franchises can be very good investments.
Are Franchises Profitable? Reason #2 to Consider Opening a Franchise
When most people think of franchises, the brands that come to mind the quickest tend to be restaurants. While it is also true that restaurants run on fairly thin margins, this is also the segment of the franchise industry where many top performers reside.
Restaurant franchisees are the group that stands out when people ask the question, are franchises profitable?
Pinpointing whether or not a specific franchisee will become one of the top performers is difficult. Many factors come into play such as location, brand chosen, and the franchisee's ability to run their location.
But the potential of becoming a top performer is there. How reasonable is it to hope for top performer status?
Franchise Business Review calls it the 80/20 Rule, where around 20% of the franchisee universe own multiple franchises, build a successful team of people, and become what are considered the top performers. These are the stories that attract investors to the franchise universe.
What about the other 80%? These are the most common, yes? We have some good news for these folks. Here is how Franchise Business Review breaks down their numbers:
37% earn less than $50,000 per year—that's less than half overall
16%—the top performers—earn more than $200,000 per year
This leaves an average of $120,000 per year
The final result of the survey conducted by FBR is that franchisees who fell between the top and bottom percentages were averaging 15%-20% higher than their competitors.
This sounds promising, but these numbers, overall, are simply difficult to point to and say, "This will definitely apply to my investment with XYZ Franchise, for sure."
The prevailing advice to understand how much a typical franchise owner makes? Study the Franchise Disclosure Document (FDD) of any franchise you're considering investing with, particularly Line 19, which discloses performance numbers of franchise locations.
This is how you'll know not only are franchises profitable, but specifically if the one you're interested in making an investment with is going to be a good fit.
Are Franchises Profitable? Reason #3 to Consider Opening a Franchise
When considering what franchise to open, the brand an entrepreneur chooses is the key to answering the question of are franchises profitable. There are key factors that exist to make the choice of restaurant brand a foundational decision. These include:
Brand recognition
Restaurant concept
Market positioning, target audience, and demand
Timing of franchise development
Investment capital and support from the franchise development team
Each of these factors can weigh heavily on the question of are franchises profitable, as well as whether the match between franchisor and franchisee is a good one. Let's take a look at each of these through the lens of the Café Mexicali franchise.
Brand Recognition
Café Mexicali may not (yet) be a nationally recognized restaurant serving Mexican food with a Southwest flair, but we're well-known in the Colorado area, having been open for nearly 20 years with four—soon to be five—thriving locations. We've even been inducted into the Fort Collins Restaurant Hall of Fame.
Restaurant Concept
The powerhouse duo behind Café Mexicali, Rick Krammer and David Hoffman, have between them 65+ years of restaurant experience. They've developed, opened, and operated multiple restaurant concepts, including previous franchises. The Café Mexicali franchise model could not be helmed by a better leadership team.
Café Mexicali has a tried-and-true business model whose concept is Mexican genre food that people quickly develop a hankering for and cannot get anywhere else, especially not in our generous portion sizes. Each ingredient's flavor is perfected, so that when layered into a meal, it's a delicious, nuanced experience for the taste buds. Bigger brands have tried—and failed—to compete well against Café Mexicali with our loyal customers.
By keeping our ingredients as fresh as possible, we maintain a better-than-average profitability ratio for our restaurants, making Café Mexicali one of the few concepts with a history of yes answers to the question: are franchises profitable?
Market Positioning, Target Audience, and Demand
Mexican food with a Southwest flair is consistently in the top 3 of America's favorite cuisines, and with Café Mexicali's reputation as a go-to for satisfying our customers' cravings, as well as providing good value for our prices, we're positioned well to continue brand growth beyond our current markets. That's one of the reasons we're franchising.
Timing of Franchise Development
Another reason we're franchising is that even during the challenging 2020 year, we maintained year-over-year consistent profitability, proving to ourselves that we're ready to expand into new territories. Are franchises profitable? So far, we've been able to say our current locations have flourished, with rising demand even in difficult times.
Investment Capital and Support from the Franchise Development Team
What do franchisees get for their investment in a Café Mexicali?
To give our franchisees the best foundation possible for a flourishing Café Mexicali location and ensure their success, we need to support them in every way we can. That starts with addressing the question: Are franchises profitable? We believe they are. Along with 3 weeks of extensive training at one of our flagship locations in Colorado.
We also include additional expert advice on site selection, design and build-out guidance, and access to our technology tools, vendors, and comprehensive operations manual. Our franchisees can also expect to receive 1 week of pre-opening assistance from our development team on-site at their location in preparation for their grand opening. Franchisees also benefit from our marketing strategies and ongoing support to continue smooth operations.
All of this comes with the investment range between $510,000 and $1,200,000, which includes the $35,000 franchise fee.
Are franchises profitable?
At Café Mexicali, our growing reputation and award-winning history are good indications that we have a promising franchise brand that will be getting more attention as we sign more franchisees. Are you in a position to become one of them? Can you afford to pass up the opportunity?
Sorry, the comment form is closed at this time.