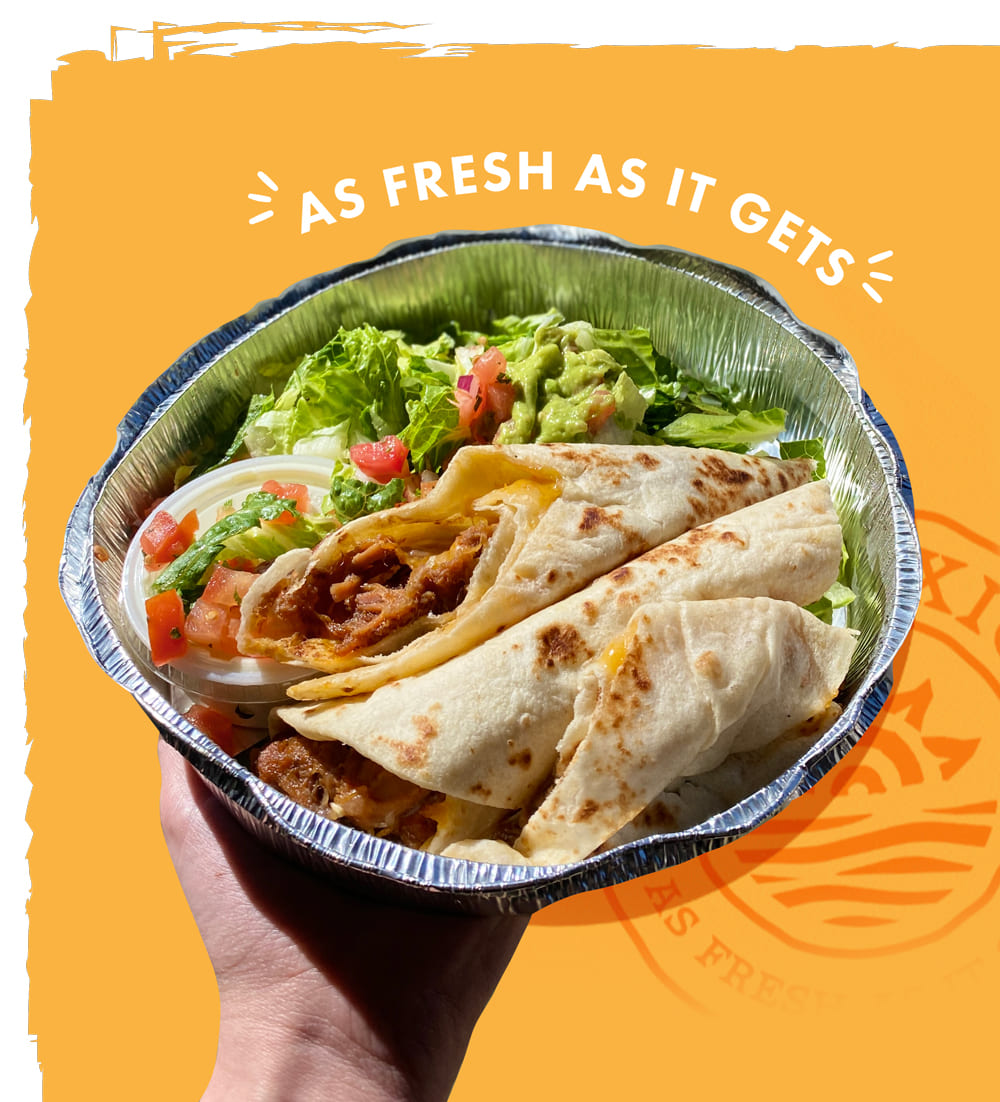 About Cafe Mexicali
Our History
Cafe Mexicali was established in 2005 with its first location in Fort Collins, Colorado. Cafe Mexicali's goal is to provide customers with Mexican genre food that is ``as fresh as it gets``. Made from scratch recipes, using only the freshest and highest quality ingredients. The goal with each recipe is to create a sauce, meat, bean, tortilla, etc. that the customer would enjoy (outright love!) eating all by itself. That way, when you put it all together you have a meal that is flavorful in all aspects and leaves you satisfied.
We make everything from scratch, slicing and dicing, cooking and creating our signature menu items with a wealth of experience and a talent for flavor-matching that our customers swear by. Our portions usually take two sittings to finish.
Reputation Is Everything!
No matter where we go, when people find out we own Cafe Mexicali, they gasp and get excited and tell us how much they love our concept. We love telling people we own the business.
Mission
Our mission is to provide the most delicious, value centered, quality, craveable food and get it to everyone's palate. Our food stands on its own.
Get Started
More from what our customers have to say:
"VERY FAST SERVICE"
Easy and delicious takeout! Placed our order online and it was ready within 20 minutes for pickup. The sweet pork is delicious, as was the tres leches!